FACULTY
Chou Yu-Ho(Professor)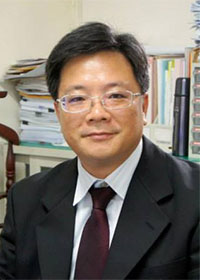 Education:Ph.D.
Office:Room No.238
Office Phone Number:886-026212121#5209
Email:au4026@mail.au.edu.tw
Homepage:http://au4026.epage.au.edu.tw
Research:Expertise

Serious Leisure Quality, Tourism E-commerce, Online marketing, Sports Tourism

Taught Courses:

Introduction to Electronic Commerce,Computer Graphics and Design,WebPage Design,Information literacy
Liao, Meng-Yuan(Professor)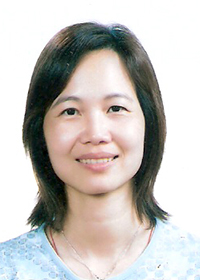 Education:Ph.D.
Office:Room No.227
Office Phone Number:886-026212121#5206
Email:au4302@mail.au.edu.tw
Homepage:https://sites.google.com/view/mengyuanliao/home
Research Expertise:

Cabin safety, Airline operation & management

Taught Courses:

Ticketing & Computer Reservation System,Interpretation,Meeting, Incentive, Convention & Exhibitions Operation and Management ,Marketing,Tourism & Recreation Ethics,Internship
Chi, Tzong-Heng(Associate Professor)
Education:Ph.D.Department of Computer Science and Information Engineering, Tamkang University, 2004
Office:Room No.227
Office Phone Number:886-026212121#5208
Email:au2922@mail.au.edu.tw
Homepage:http://chi.epage.au.edu.tw
Research Expertise:

Soft Computing, Simulation of Tourism Industry,Logistics Design of Humanitarian Relief and Supply Chain,Development of Freeware,Parallel and Distributed Processing

Taught Courses:

Web Design,Computer Programming,Database Managements and Applications
Tsai, Yao Lung(Associate Professor)
Education:Ph.D. on Water Resources and Environmental Engineering, Harbor and River Engineering Institute, National Taiwan Ocean University
Office:Room No.226、227
Office Phone Number:
886-026212121#5202、#5207
Email:au4302@mail.au.edu.tw
Homepage:https://sites.google.com/view/jylt/
Research Expertise:

GIS, Digital Image Processing, Quantitative Research, Travel Behavior, Tourism Resource and Environment Planning, Rainwater utilization and Runoff Mitigation Planning in Green Buildings.

Taught Courses:

GIS,Digital Image Processing,Commercial Digital Photography,Application of 3D Guiding Technologies, Project Management, Tourism Research Method,Seminar in Tourism Information.
Tsai, Chun Chun(Associate Professor)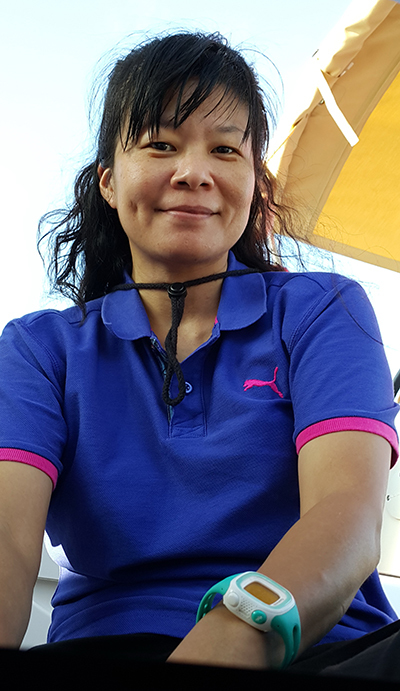 Education:Ph. D. Depaerment of Life Science, Tunghai University, 2003.
Office:Management Building 4F Office
Office Phone Number:886-026212121#5504
Email:au4293@mail.au.edu.tw
Research Expertise:

Marine tourism,Cruise Tourism,Ecoturism,Aromatherapy,Biodiversity,SCUBA Diving

Taught Courses:

Marine tourism, Aromatherapy level 1, Principles of Management,Seminar in Tourism Information
Mei-Ling Chung(Associate Professor)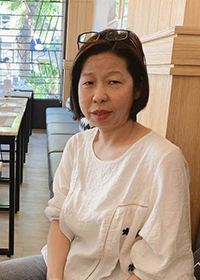 Education:Doctor
Office:Room No.238
Office Phone Number:886-026212121#5213
Email:mei1991mei@gmail.com
Homepage:https://sites.google.com/view/mlchung/
Research Expertise:

tourism and leisure; festival culture; Marketing; Consumer Behavior

Taught Courses:

Accounting,Enterprise resource planning,Customer relationship management,Information volunteer,Tourism leisure ethics,human resource Management
Guo Yu-Jian(Associate Professor)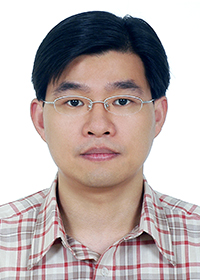 Education:Ph.D., Department of Civil Engineering,National Taiwan University
Office:Room No.227
Office Phone Number:886-026212121#5205
Email:au4449@mail.au.edu.tw
Homepage:http://yjguo.epage.au.edu.tw/bin/home.php
Research Expertise:

Macroeconomic Policies and Tend Analysis,Evaluation of Industry Financial Management and Investment,Transportation Economics,Transportation Management,Transportation Planning

Taught Courses:

Economics,Management,Financial Management,Marketing,Airline Business and Management,The Practice of Tour Leader and Tour Guide,Tour Planning
Yu-Wei Chung(Associate Professor)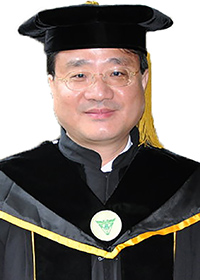 Education:Ph.D. Ph.D., Department of Civil Engineering,National Taiwan University
Office:Room No.227
Office Phone Number:886-026212121#5203
Email:au4181@mail.au.edu.tw
Homepage:https://sites.google.com/site/chungat100/
Research Expertise:

Statistical Analysis of Data, Tourism & Travel Management, Transportation Planning, Traffic Engineering, Geographic Information Systems, Computer Graphics

Taught Courses:

Statistics,Tourism & Travel management,Tourism Data Processing & Analysis,Drone Aerial Photography Applications,Digital Photography and Film Editing
Fei-Hsu Sun Hung(Instructor)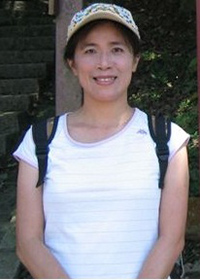 Education:ABD, Management Science, Tamkang University, R.O.C.M.S. Restaurant, Hotel & Institutional Management, Purdue University, U.S.A.
Office:Room No.227
Office Phone Number:886-026212121#5204
Email:au4074@mail.au.edu.tw
Homepage:https://sites.google.com/view/feihsuhung/
Research Expertise:

Tourism and Hospitality Management,Tourism and Hospitality Experience,Tourism and Hospitality Quality issues

Taught Courses:

Introduction to Tourism, leisure & Sport,Hospitality Management,Tourism English,Hospitality English,Tourism Internship,Tourism & Information Seminar.Service Learning- Idea of University & Spirit of Mackay,Hotel and Restaurant Service Technique